ECrowd! invites you to the new economy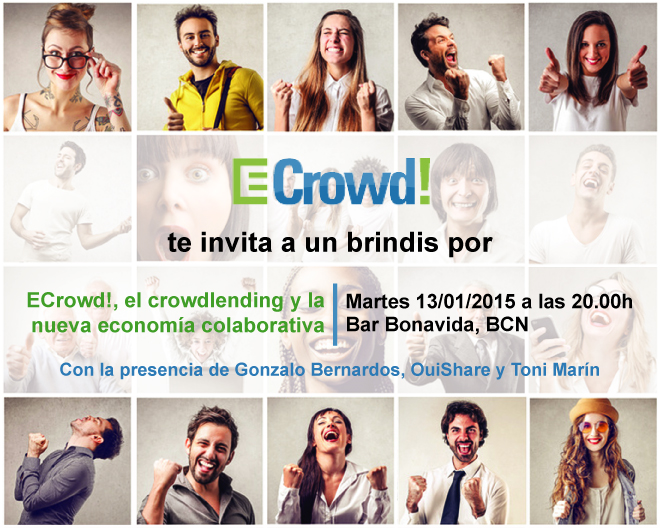 IN 2015, WE WILL ALL WIN… EXCEPT THE BANKS
Tuesday 13th of january (local bad luck day, luck will be on our side).
Get to know crowdlending, where investment, profit, ethics and social responsability come together in the new collaborative economy. ECrowd! is the new way to finance projects that back improvements in society and the environment.
We will be accompanied by Profesor Gonzalo Bernardos and other exponents of this new economy. Let's start 2015 with a toast, because things are changing.
Tags:
crowdlending
,
sharing economy